Earsonics redefines the high-end in-ear earphone model and make it accessible to the greatest possible number of people.
The technological advances and the high resolution music recordings, have strengthened our choice to provide powerful in-ears able to tune up perfectly to these advances.
Combining innovative design and ultimate sound quality, the ES3 offers to the greatest, specifications reserved only to the music professional market till now. It has become the worthy representative of EarSonics music range.
DESIGN
Fitted with flexible rooms, the shell of our ES range makes possible the adaptation of the electronics depending on the audio signature and architecture chosen.
In contrast with traditional in-ears, the cannulas have been shortened and have their own diffractive acoustic chamber for a better sound intelligibility and a wider soundstage.
---
PROPRIETARY DRIVERS
To respond to the demanding specifications, we use proprietary drivers. With this involvement in all the drivers' development and manufacturing stages, we control the quality of our electronics, targeting the best audio quality.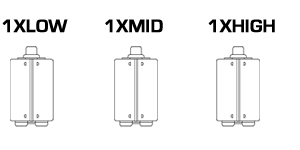 ---
MADE IN FRANCE
The design, manufacture and packaging are entirely made in France in our Lab.
All mechanical and plastic manufacturing components are made by our local partners.
STEREO
STAGE DISTANCE
DETAILS
SUB
BASS
LOW MID
MID
HIGH MID
TREBLE
SPECIFICATIONS
Sensitivity: 116 dB/mW
Frequency response: 10 Hz -20 kHz
DCR: 31,5 ohm
Driver: 3 drivers, 3-way crossover with impedance corrector.
IN THE BOX
ES3 with its replaceable cable
4  Comply tips
4 silicon tips
1 cleaning tool
Carrying box
User manual
---