MUSIC IN COMPLETE FREEDOM
EarSonics high fidelity sound in True Wireless mode for an exceptional music experience.
ORDER
A compendium of technologies
THE BEST IN SUCH A SMALL BOX
In a shell of only 5 grams, the AERØ benefits from our know-how acquired over many years in contact with the professional sound environment.
This adds to the freedom of wireless, the exceptional sound that already characterizes our wired headphones.
The AERØ is a compendium of the latest wireless technologies:
It combines sound quality, comfort, good isolation, intelligent touch functions, optimized range, long battery life, voice assistant and phone call function.
ACTIVE AUDIO SIGNAL PROCESSING
Through its digital processor incorporating AEQ (Active audio processing), the AERØ equalizes the audio signal in real time in order to provide high-performance and balanced sound at all listening volumes.
Detailed, with low sub-basses and high frequency extension never seen before on a wireless in-ear.
EarSonics know-how, acquired over the years through active research and development.
A PERFECT BALANCED DESIGN
With optimized placement of electronic components in the shell as well as in the stem of the earbud, the AERØ maintains an ultra compact and comfortable size. The latter therefore adapts easily to all ears with elegance and without ever unsightly protruding.
ALL THE ESSENTIAL FUNCTIONS AT YOUR FINGERTIPS
Your AERØ earphones have a touchscreen interface cleverly concealed under the ES logo on each earpiece. This allows you to control your content at your fingertips.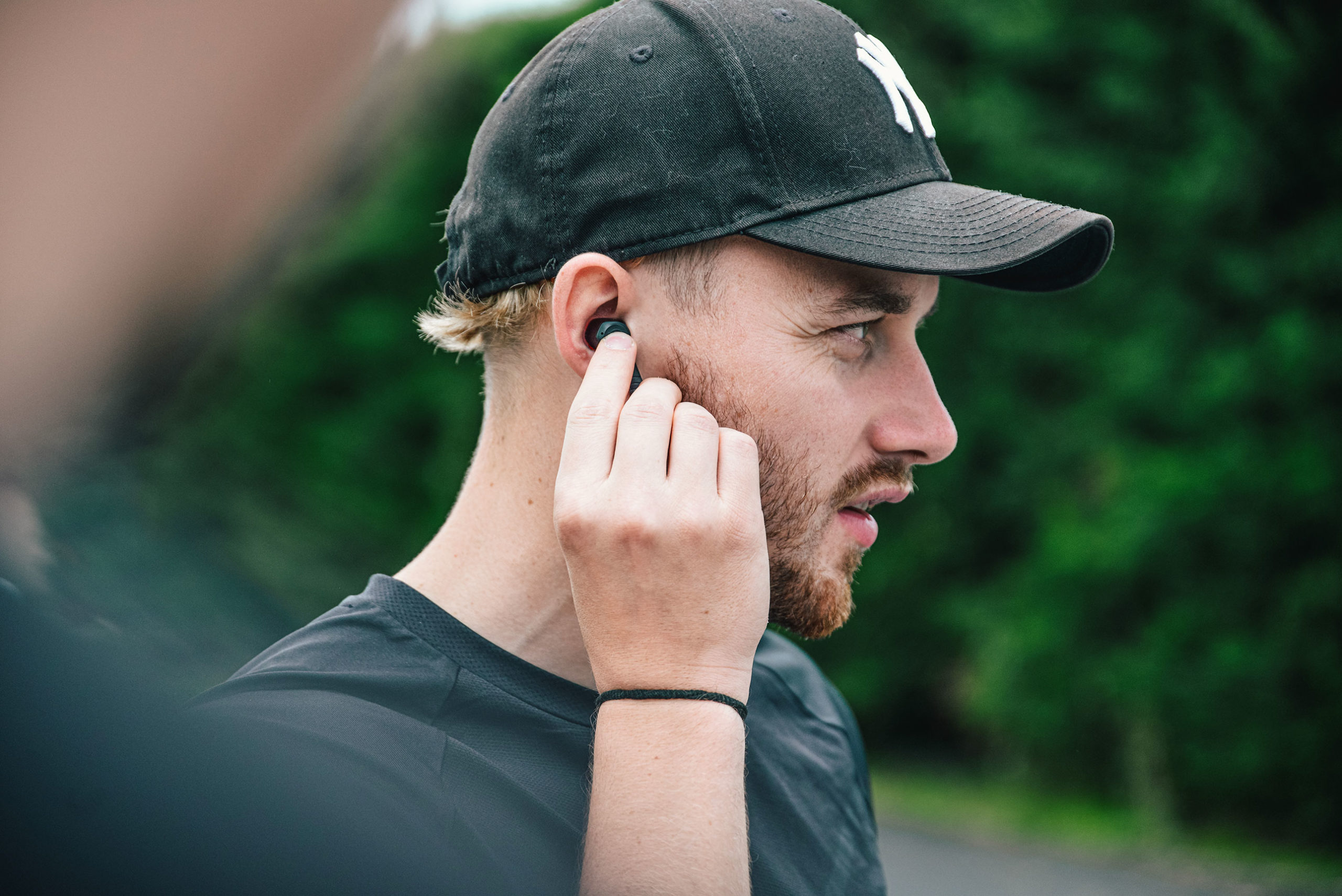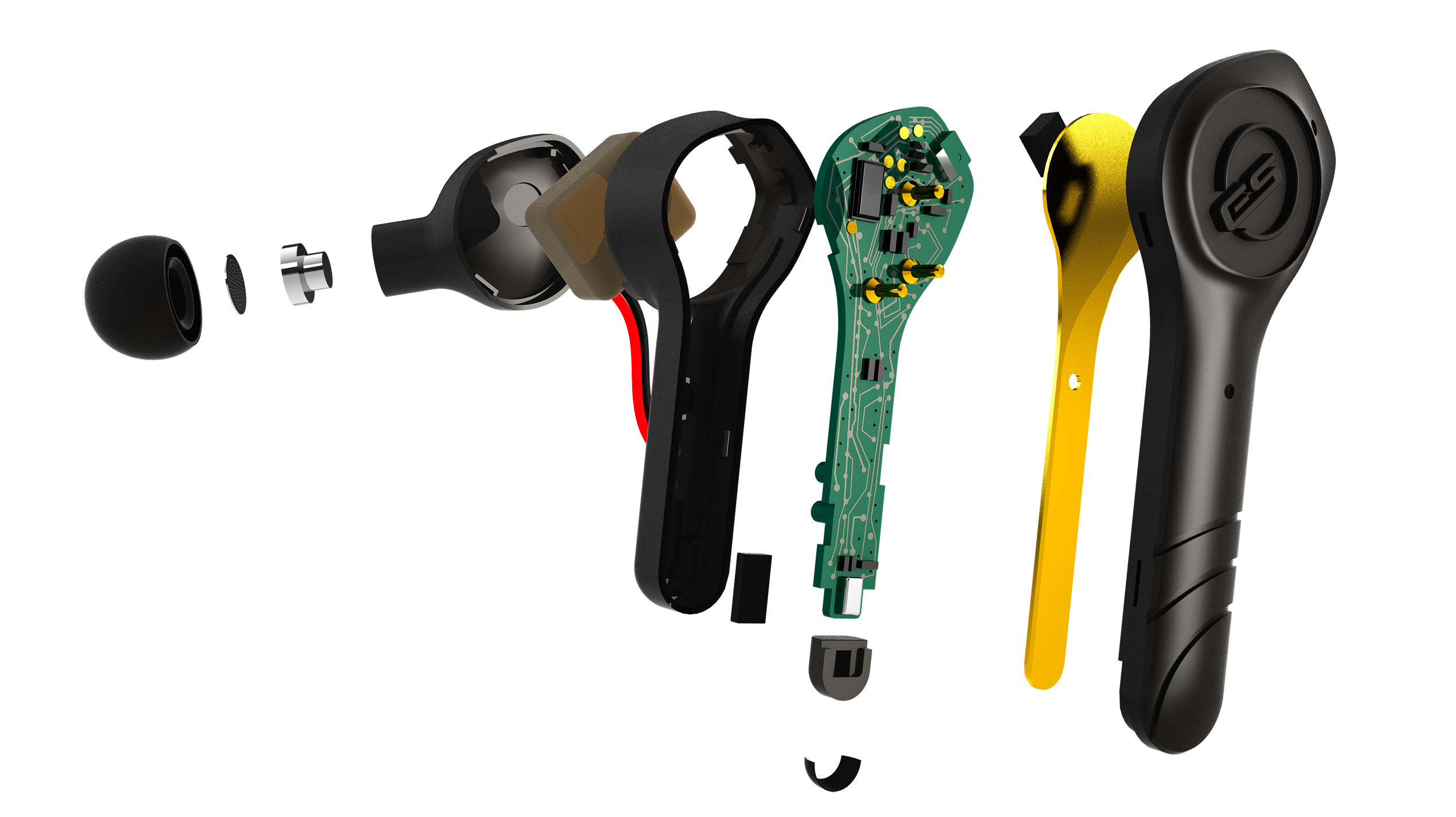 The AERO has latest generation electronic components as well as a special 6mm graphene dynamic speaker.
All integrated into an IPX4 enclosure resistant to humidity and splashing water.
This is the guarantee of exceptional sound reproduction in all circumstances.
#ecoutenomadeaudiophile, #pratiquesportive, #aubureau, #transportencommun, #etc …
---
100% Wireless Technology
TRIPLE YOUR LISTENING TIME
The storage and charging case is designed to go with you throughout the day. it has a magnetized interior to ensure optimal support and protection of your earphones.
The integrated battery into the case allows you to carry out two additional charges, that is to say up to 21 hours of listening.
Exterior LED lights indicate the battery charge status of your charging case as well as the charge level of the earphones.
---
FAST CHARGE, recover 2 hours of listening in just 15 minutes of charging.
Voice Assistant / Phone Calls
The AERØ, thanks to two integrated microphones on each earpiece, allows you to make extremely clear hands-free calls.
You can also answer calls using either headset, without being bothered by outside noise.
In addition, each headset can be connected and used on its own like a classic phone headset.
Your AERØ earphones are fully compatible with the voice assistant integrated into your device (SIRI, GOOGLE assistant, Alexa, etc.).
So you can control your music, send text messages, get directions, search on the net, and more, all without having to grab your phone. All you need to do is triple tap on the left or right earpiece to activate this function.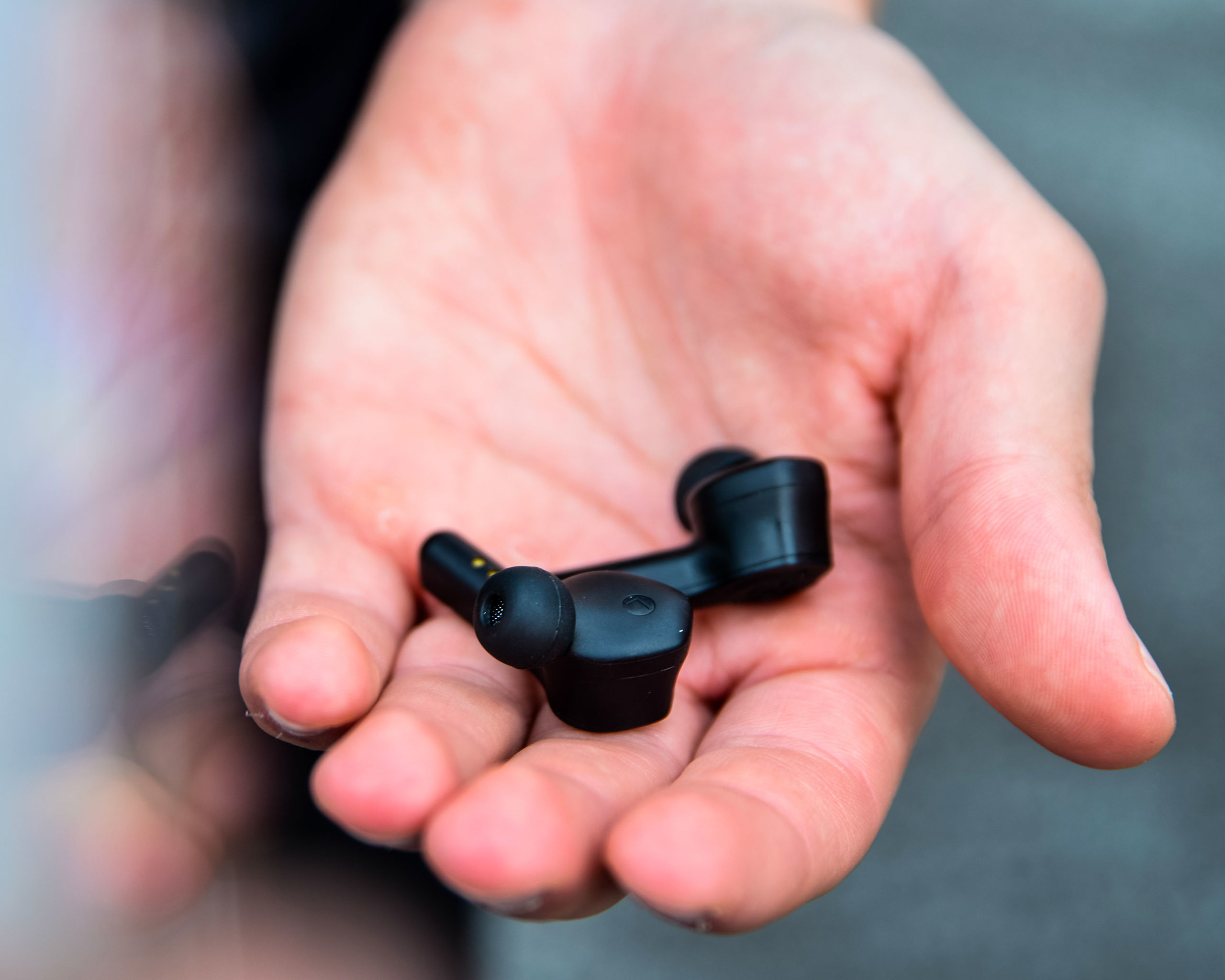 ---
SPECIFICATIONS
Bluetooth 5 QUALCOMM APTX
Profiles: HFP, HSP, A2DP, AVRCP
Bluetooth range: 10m
Frequencies response: 20Hz-20kHz
Listening time: 5-7 hours*3
Battery: 55mAh * 2 (écouteurs) +300mAh li-battery (chargeur)
battery life indication on smartphones
---
CONTENU DE LA BOÎTE
AERØ bluetooth 5.0
4 silicone tips pairs (S,M,L)
1 carrying and charging case
USB-C charging cable
User guide